Unlike some sites in Birmingham, Ward End Gardeners Association sites are not full and don't have waiting lists. At least they don't at the moment, but things are changing since lots more people have discovered the joys of gardening during the Covid 19 lock-down.
Currently all our five sites have vacant plots to let, mostly standard sized plots which can be anything between 168 and 335 square metres. It's a lot of space, and enough to grow a good supply of fruit and vegetables to keep your family healthy all year round.
We're also planning to create more smaller plots which will suit people with limited time, limited mobility or health problems. If this appeals to you, do let us know through the Contact Us page on this website.
Some plots are ready for occupation, and autumn is a great time to start. The ground is warm and soft, perfect for digging over. You could take one on now, plant some winter onions and garlic, maybe some fruit bushes, and plan the year ahead.
Here's some plots at Northleigh Road site which are available (at the time of this post – 16th October 2020) and are in reasonable condition.
If you like a challenge, some of our plots haven't been occupied for years and need a lot of work to get them to grow what you want rather than weeds and brambles. We can advise on how to tackle these ones, and you'll be rewarded with a discounted rent in your second year if you do the work involved. What a sense of achievement when it's all your own work!
It's all possible, and we have enough proud plotholders who can show you how they have transformed their little plot of land into an oasis of tranquillity and fruitfulness.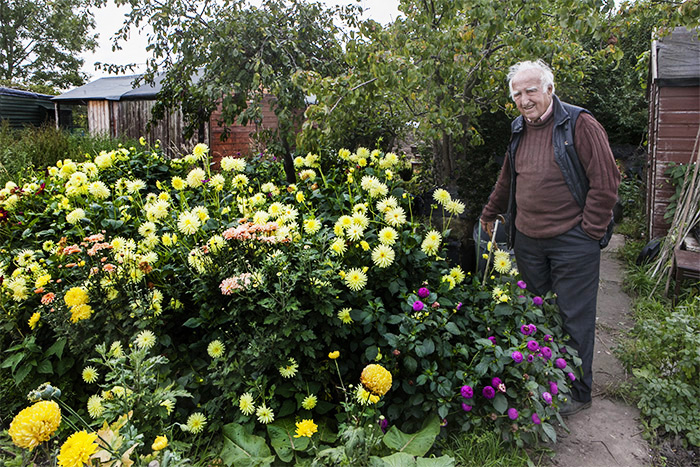 So why not pay us a visit and take the first step to a new outdoor life, a boost for your mental and physical health and an investment in good home-grown food in years to come for you and your family. Do it now while we still have plots available. You won't regret it!