Headline Post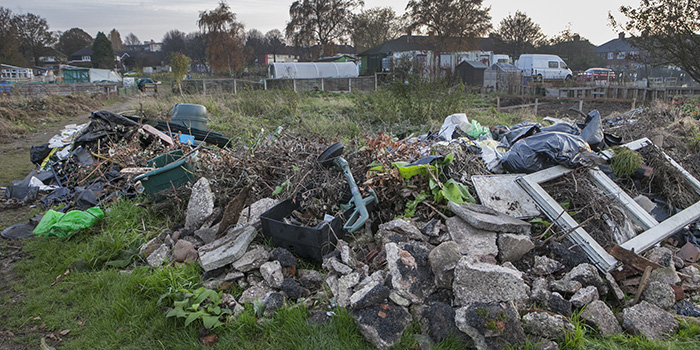 Rubbish dumped anywhere and everywhere around our streets is nothing new: we see it every day. It's one of the things which makes city life unpleasant when you have to walk or drive past piles of rotting bags, abandoned fridges and mattresses – or whatever else some people choose to chuck out of their cars and vans when they think no-one's looking. Did you know that Birmingham City Council spends far more money on cleaning up litter and fly tipping than it does on bin collections? More than three times as much, in fact: in 2018/19 it spent £14.2 million ...
Read More
"Getting an allotment in Birmingham has definitely had a positive impact on my life. Yes, it's been hard work, but ultimately worth it" – Allotment Holder
Welcome to the new website of the Ward End Gardeners Association (WEGA) – a Birmingham allotment association which manages 5 sites in Ward End, B8. The first aim of this website is to tell newcomers all about our beautiful sites in the heart of Birmingham, where they are, what they have to offer, how much they cost and how to rent one. You can explore the menu on the left hand side to view the comprehensive information that we have provided. We invite you to do so.
The second aim is to serve as a community hub, as a repository for the sharing of information and for plot holders to raise issues, to contribute ideas or to help with the overall management of our facilities. There is also a "members only" forum where you can raise your issues . If you are a plot holder, we encourage you to join the forum and contribute!
The association is voluntarily and democratically run entirely by the plot holders themselves. Everyone is welcome to contribute ideas and help if you feel inclined to do so. There are many things to get involved with from helping with site maintenance, administration or contributing for fundraisers and events
Featured Articles
Community News and Bulletins
Recipes