Ward End Gardeners Association has been going since 1951 and used to manage 9 sites in the area!   These allotment sites were first developed back in the 1930s when most of Ward End's housing was built.   But there is photographic evidence from the 20's and 30's that the whole area was one big allotment site! (See photo below) Four of the five sites are owned by Birmingham City Council and there are 185 plots in all, with 51 plots on the biggest site – Northleigh Road – and 22 on the smallest – St.Margarets Road.
Every site has some vacancies, so if you are hoping to rent a plot, you can choose the one which suits you best.
Our sites
Three of our sites are in the area of inter-war housing on the left of Washwood Heath Road, just past Ward End Park.
Lime Tree Road site is on the right hand side off the Washwood Heath Road, just behind the Green supermarket and before Ward End Park.
Fairholme Road site is actually accessed from Farnhurst Road, which is off Bromford Lane, near a big island and the road to Fort Dunlop.
You should be within walking – or cycling – distance of at least one of them if you live in Ward End, and some other parts of Birmingham 8, as well as some parts of Nechells (B7) and Bromford (B36).
Bus routes 11, 55 and 94 are convenient for all the sites.
Parking is allowed on all sites.
Click on the facilities tab see what are provided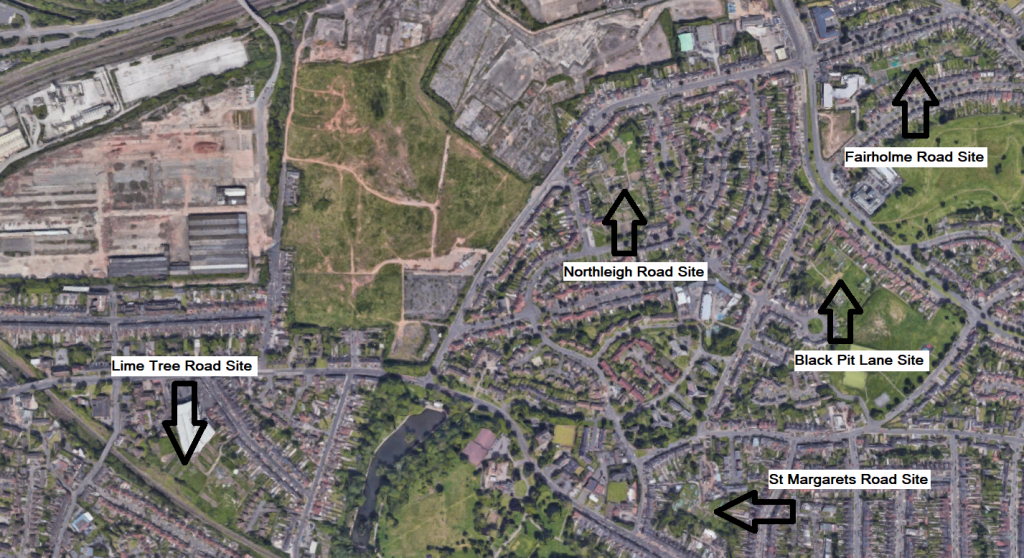 Sites Each site has a separate page, Please click on the corresponding menu item
Blackpit Lane Postcode: B8 2BW
This is a medium sized site which is accessed from a short unnamed cul-de-sac off St.Margarets Avenue, between the low rise flats near to Bromford Lane and house number 79. You won't actually find a road sign for Blackpit Lane, but there is a name board just inside the site railings.
It has 38 plots – 8 currently available. 
Facilities on site: water, toilets, communal storage shed, small car park
Fairholme Road Postcode B36 8HS
This is our second smallest site with 26 plots.  The entrance hasn't been in Fairholme Road for many years, but it's easy to find in Farnhurst Road, just opposite the new Bromford Housing and shops. (Near house numbers 35-55)
There are currently 4 plots available.
Facilities on site: water, toilets, tearoom, communal storage shed, benches and table, small car park
Lime Tree Road Postcode B8 2XH
This is the second largest site with 47 plots. It's behind the Green supermarket in Washwood Heath Road, not far from the junction with Highfield Road, Saltley, so it's the most convenient site for Saltley residents. The access drive is between house numbers 47 and 51 in Lime Tree Road.
There are currently 14 plots available.
Facilities on site: water, toilets, communal tea-room (being built), car-parking on verges.
Northleigh Road Postcode B8 2QL
This is the largest of the five sites with 51 plots, and the only one to have benefitted from the allotment facilities improvements of the 1970s. It's used as the headquarters of the Association and has traditionally hosted the Annual Shows.
There are currently 14 plots available.
Facilities on site: water, toilets, lockers, communal tea-room, pavilion, stores, car-parking on grass verges.
St.Margarets Road Postcode B8 2BA
This is the smallest site with 22 plots, and is probably the least visible as the long narrow access drive is between a shop and a garage where cars are usually parked during the day.
There are currently 3 plots available.
Facilities on site: water, toilets, communal tea-room, storage container. No car park and very limited space on the drive for cars.
The New Shoots Gardening Club, Diverse Garden Project, Washwood Heath Nursery and Thornton Road School are all based here.
The Plotholders
Our plotholders – tenants of the plots – are old and young, men and women, singles and families, individuals and organisations, and represent the best in cosmopolitan Birmingham. Quite apart from the longstanding Brummie tenants, we have plotholders from Pakistan, the Caribbean, Rumania, Germany, Ireland, Afghanistan, Syria, Iraq, Nigeria, Zimbabwe, Egypt and Bangladesh.  Organisations with plots have a named individual who take on the agreement, and these include a nursery, children's centre, primary school and gardening club.
See the menu link for photos of some of our plot holders
The Association
Ward End Gardeners Association was founded in 1951 to bring together all the 9 Ward End allotment sites, now reduced in number to 5. In those days, most of the tenants lived very locally. Now people come not just from Ward End, but also other parts of Birmingham, including Nechells which has no allotment sites, as well as areas where sites are full.
The Association and all 5 sites are managed by one committee which is elected annually and meets on a regular basis to oversee the development of the sites and manage problems. We have a Chairperson, Secretary, Treasurer and representatives of each site, aswell as ad hoc sub-groups for tasks such as fundraising, events, maintenance etc involving Committee members and others.
Plotholders on each site also organise themselves informally to maintain their site, and the Association has managed to secure grants to enable two of them to start developing their own site plans.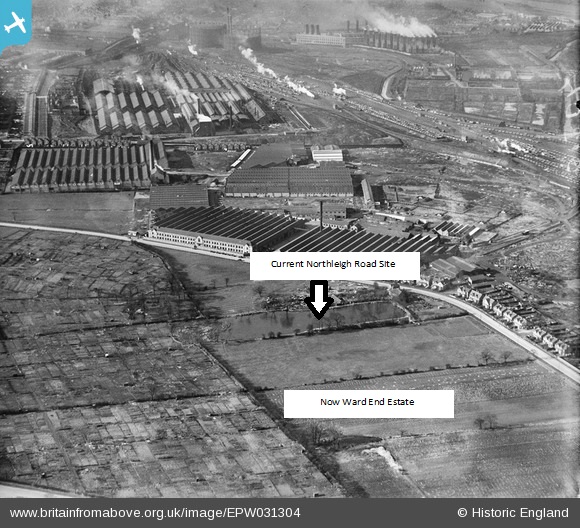 Ward End Gardeners Association Constitution
Established 1951
The Name of the association shall be the "Ward End Gardeners Association"
The Object of the association shall be to promote the interests of allotment holders and gardeners.
Subscriptions to be determined at the Annual General Meeting.
The Officers shall be President, Chairman, Treasurer and Secretary and Auditors who shall be ex-officio members of the committee.
The Committee to consist of not less than eight members.
The quorum to consist of not less than five members.
Officers and committee to retire at the Annual General Meeting, but will be eligible for re-election.
The Annual General Meeting to be held two months after the end of the financial year.
No politics or religion to be discussed at Association meetings.
The Committee to meet each month.
The members of the Committee will not be responsible for any debts which may be incurred by the Association as a result of insufficient finances.