In case you haven't heard on the grapevine, it's your last chance today (October 25th) to place an order through the Association Stores with Kings Seeds. Mick Merrill, who runs the WEGA Stores every Saturday and Sunday 11 am to 1 pm at Northleigh Road is now finalising the annual order which will bring your next year's seeds ready for sowing in the new year. Don't delay if you want to take advantage of not just a 40% discount on seeds but no post and packing charges!
If you haven't decided what to grow for next year yet, there's still lots of time to plan as daylight hours shorten and the temperature drops. You'll have a good idea of what's grown well and what is tops for taste If you're still enjoying this year's harvest. For example, this year we've grown our first really good cauliflowers since we took on an allotment 6 years ago and the strawberries we've grown in boxes have only recently stopped producing. Working it out, we think the 11+ kilograms produced more than cover our outgoings in rent and other allotment costs.
Other crops haven't done so well, and tomato blight ruined most of our tomatoes, but that's allotment gardening for you. Every year is different and you get good and bad years for lots of crops.
Anyway, now's a good time to decide what's worth your time and effort – take advantage of the good deals you can get in shops that sell seeds and plants, and the discounts you can get on the Kings Seeds catalogue through our membership of the National Allotment Society (NSALG). Even if you miss the Association order this time round, the main benefit is that you can get hold of all sorts of varieties which you won't find in the supermarkets.
For example – how about James Scarlet Intermediate Carrots which one of our Lime Tree Road plotholders has ordered. A handsome tapering carrot with a deep orange colour and great flavour. With 2000 seeds in a packet, it's a bargain at £1.55 if you buy on-line, but WEGA members can buy it for 95p!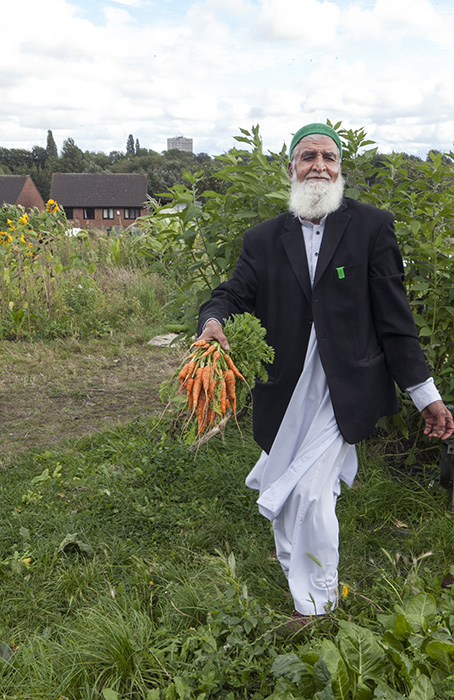 Or what about Dills Atlantic Giant pumpkins? These are one of the largest pumpkins around which can grow to 400 kg. We thought we'd done well with a 10 kg pumpkin, but 400 kg? Enough to make pumpkin pie for the whole of Ward End! You only get 10 seeds in a packet for £1.50 (discount price), but if they all germinate and all produce just one monster pumpkin……………Just do the maths!
You don't much care for pumpkins? No problem, Kings have 52, yes that's right 52 types of tomato seed – from Sungold Sweet Cherry Tomatoes to Gigantomo tomatoes weighing up to 700g to 1 kg each! A tomato for every tastebud.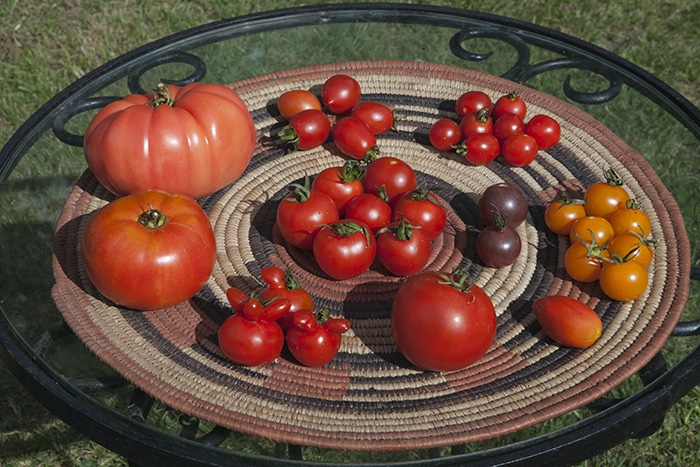 All the basic veggies are in the catalogue: peas and beans, root vegetables, salad leaves and lettuces, spinach, cabbages, onions. Plus lots of exotic and unusual vegetables and herbs – ones you've never heard of, never mind tasted them, and then there's ones imported from far-distant countries but could be grown in a greenhouse or polytunnel: chillies, peppers, okra, aubergines. Tricky to grow but amazing if you can manage it.
Kings also do soft fruit plants like strawberries, raspberries, currants, blueberries. Order before 31st October if you want to get them established in the autumn, or leave it till January or February for spring planting. Or try Pomona Fruits, another on-line supplier. And sometimes the big supermarket chains have some bargains in soft fruit bushes.
The Kings Seeds catalogues have been circulated round the sites but maybe not reached you, especially if you're new. So just look up www.kingsseeds.com to see what's available, prices to the public given on the website. The discounts are best on seeds and if you miss the Association's October order, there's now a new facility for on-line ordering available to WEGA members who are registered through NSALG. This operates year-round, with discounts available but you'll need to pay postage and packing. For more details, contact me the Secretary to get your account set up.