We all accept that modern living can be very stressful. The fast pace of our lives; juggling the responsibilities of job and family; the incessant calls on our attention from people and things; attending to the relentless barrage of messages from internet and social media, can leave us feeling drained and exhausted.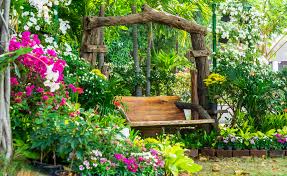 Why not consider taking on an allotment? Having somewhere to temporarily escape to can help to alleviate the stresses which may be affecting us.
Come and visit us and experience the relaxed and almost rural atmosphere of our inner city allotments. You will be surprised at how peaceful they are.
We have plots of varying sizes, from small to large covering all our sites. It needn't be the big responsibility you may imagine. Start small, and see how you get on.
Come down to our main site at Northleigh Road between 10am and 1pm Saturday and Sunday. Or alternatively give us a call on one of the numbers listed on the contact us page.
Happy planting!