You're a new plotholder fired up and wanting to get something into the ground?
Or you've had a plot for a while and want to organise it for year-round production to keep your kitchen stocked with fresh fruit and veg.
Any which way, the question is: is there anything I can get started at this time of year? The answer is yes, because at the beginning of autumn, the soil is still warm, so seeds will germinate quickly and if the weather keeps fine, anything planted will continue to grow.
The answer also depends of course on what condition your plot is in if everything has to be started and grown outdoors. If your plot is covered with weeds and/or hasn't been cultivated for a long time, your time may be better spent getting it into a good state for planting next year. Preparation now will pay off, rather than spend time and money on putting seeds or plants into weed-infested soil.
If you can start plant seeds off in a warm place – indoors, or a greenhouse or polytunnel , there's more options for growing crops through the winter.
So you think you are ready to start growing now? Help is at hand:there's lots of advice available on-line to guide you – from what to grow to how to grow it. The Royal Horticultural Society (www.rhs.org.uk/advice/grow-your-own/in-month/september) is a good starting place, independent advice available for non-members and more if you join.
www.gardenersworld.com/plants/vegetable-seeds-to-sow-in-september is another source of information – linked to the BBC television programme Gardeners World which will give you weekly tips on a Friday evening, general ones as well as what's important to do at this time of year.
Or you could try www.gardenorganic.org.uk/what-sow-and-plant-september or www.quickcrop.co.uk/blog/grow-vegetable-garden-september for tips, or any number of gardeners with blogs or a Youtube presence.
Of the companies which sell seeds, plants and other gardening items, here's four websites which give guidance on what can be sown or planted in autumn months:
https://www.thompson-morgan.com/what-to-sow-and-grow-in-september
https://www.suttons.co.uk/Gardening/Vegetable-Seeds/When-to-Sow-Vegetables/Vegetables-to-Sow-in-September/list.htm
http://www.kingsseeds.com/Blog/September-2018/Andrew-Tokely-s-Gardening-Tips-for-September!
www.pomonafruits.co.uk – specialist in fruits
If you look at the Kings Seeds website and want to order anything, don't forget that allotment holders with WEGA can benefit from a discount because we are affiliated to the National Allotment Association (NSALG) which has links with this company. For more details, use Contact Us page.
So here's just a few ideas for autumn starts:
Vegetables
Garlic. There are lots of varieties suitable for growing in the UK, buy on-line. Best not to use left-over cloves bought from the supermarket as they could introduce disease.
Onions Make sure the onion sets you choose are suitable for autumn planting eg Hi Keeper. Sow in autumn, thin them in the Spring
Spring onions like White Lisbon – sow now, harvest in Spring
Spinach: can be planted September and October, hardy varieties like Perpetual spinach – for harvesting the leaves throughout cool weather
Green sprouting broccoli or Calabrese – best planted in polytunnels and grows faster than sprouting broccoli
Cauliflower. Not all varieties suitable for autumn planting. Try ''All the Year Round' , Boris or Barcelona (available from Kings Seeds)
Spring cabbage. Varieties such as such as 'April' and 'Durham Early' (from Thompson & Morgan) can be sown modules in the greenhouse.
Broad Beans. For example, Aquadulce Claudia beans from Kings Seeds can be sown September through to November and will be the first of the beans you can pick in May and June next year
Peas. You could try a winter-hardy pea like 'Meteor' (from Thompson & Morgan)
Winter salad leaves and lettuce, including lambs lettuce or corn salad, rocket, mustard, Pakchoi and oriental salad leaves. For salads and stir fries. More successful if grown in module trays and some need protection. Lettuce varieties like Winter Density and Arctic King suitable for autumn planting
Turnips – plant in early autumn, they are fast-growing. Baby ones ready in December
Radishes. They grow quickly so can be harvested within a couple of weeks
Fruit
Autumn is an ideal time to plant many varieties of fruit trees – apples, plums, pears etc – See what's available from Pomona Fruits or Thompson and Morgan – or a local garden centre
Raspberries: Best to plant when canes are dormant – October to March. Can be bought on-line, from garden centres or other plotholders may be able to give you some.
Strawberries Buy new plants for making strawberry beds or accept donations of strawberry runners from other plotholders.
Currants and gooseberry bushes – buy to plant November to March. Sometimes you can pick up fruit bushes and plants at bargain prices at the discount supermarkets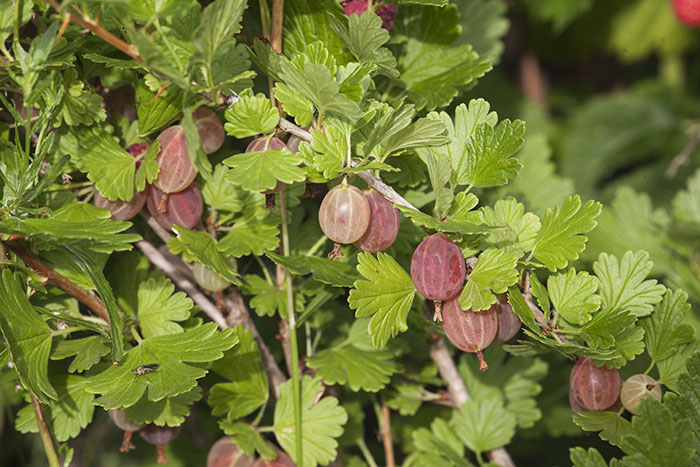 Flowers, Herbs and Bulbs
Flower seeds for autumn sowing such as cornflowers, poached egg plants, hardy geraniums, delphiniums
Annual poppies and California poppies, Love-in-a-mist (Nigella), and wild flower seeds -scattered around, they will self-seed in future and attract bees and butterflies to help pollinate your fruit and veg
If you have a cold frame or polytunnel, there's more options. For example, calendula seeds in pots, violas, (to plant out in the spring), lupins, aquilegia, aconitum, red hot pokers and perennial salvias in pots and trays
Herbs. Some can be sown outdoors, some indoors or in polytunnels, so you can use them most months of the year. These include:Basil, Caraway, Chervil, Clary sage, Coriander, Garlic chives, Dill, Lovage, Mustard, Parsley
Spring-flowering bulbs, such as daffodils, crocus and hyacinths
Green manure
Buying compost and manure to improve your soil can be an expensive business. You can make cut costs by making your own compost and you can also grow 'green manure' on beds which would otherwise be empty over the winter. These plants will help improve soil fertility, increase the humus content, improve the structure of the soil and – an added bonus – suppress growth of unwanted weeds! In the Spring, some of them will have died off in the cold or you can dig them in, and then use the beds for cultivation.
What to try: Buckwheat (sow up till August), Winter Tares (up till September), White Clover (up till September), Over-winter Mix (up till mid-October), Rye grazing (up till November) Field Beans (up till November), All these available from Kings Seeds and other companies.