You can't move for information, advice and instructions at the moment, but a lot of them are general and it's hard to take in when you're thinking – Does this really apply to me? Quite a few of us plotholders are over 70, or have health problems of one sort of another, so we need to be extra careful, but many over-70s are fitter than under-70s and younger people are more likely to catch covid19 if they are out and about seeing lots of people.
So should you be going to tend your plot? Let's look at the informed advice.
At the moment (22nd March), the general advice for people with allotments is NOT to stay away altogether – in other words, unless you really need social isolation – Keep coming to your plot! To quote the advice on the website of the National Society for Allotment and Leisure Gardeners (NSALG):
"We are living through a crisis, the likes of which none of us has experienced before, not since war time has the community spirit that exists on allotment sites been more important. Please remember to look out for one another during these very difficult times."
Staying at home with no contact at all is right if you have symptoms of coronavirus (COVID-19) or live with someone who does, but even then, "You can also leave the house to exercise – but stay at least 2 metres away from other people." (Government Guidance). The crisis could go on for months, so we need to look after our mental and emotional health too. According to NHS advice (www.nhs.uk/oneyou/every-mind-matters/coronavirus-covid-19-staying-at-home-tips), you should
"Carry on doing things you enjoy
Take time to relax – this can help with difficult emotions and worries, and improve our wellbeing
Stick to daily routines as far as possible – Think about how you can carry on your normal routines, and try to do things that are useful or meaningful."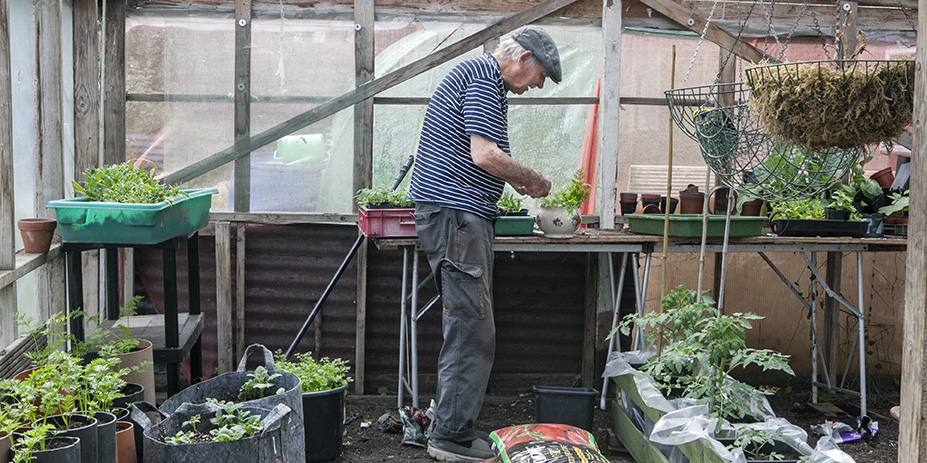 For some of us, going to our plot is so important for our well-being so if we can continue to do so safely, we should not give it up. And it will keep us physically active and fit – just as vital to keeping our immune systems in a good state if we do catch the virus.
So what are the main risks for plotholders if we do keep going? For people who are very sociable on site, they'll need to practise keeping their distance from other people and avoiding communal cups of tea. For people who go on their own, there are still risks – you can pick up the virus from points of contact like the gates and toilet doors and fixings. The virus can stay active on hard surfaces like plastic and metal for a long time so protection is needed as you can't avoid touching locks and handles when you visit your plot.
You can check out the general Government guidelines which you can access from the NSALG website www.nsalg.org.uk.
Use government guidance rather than social media as your source of information – too much 'fake news' just creates more fear and anxiety.
NSALG itself has provided the following common-sense advice:
General
Plan ahead to ensure that you have food/ medication delivered to you during this time
If you display any symptoms of coronavirus stay at home and self-isolate for at least 14 days or until symptoms have passed.
Any plot-holder who is self isolating because a household member is ill with corona-virus should not be visiting the site
On site
Keep hand sanitiser in your shed and wash your hands regularly
Use hand sanitiser before opening and closing any gate locks
Observe "Social Distancing" with each other – 2 to 3 metres
Do not share tools
Minimise the contact with each other, for example – no handshakes
Do not wash your hands in water troughs, no detergent in water troughs
Stay away from vulnerable individuals such as the elderly and those with underlying health conditions as much as possible
Don't bring anyone we don't know about on to the site for the duration of the emergency – notify the Secretary if you wish to bring someone on to your plot to assist with work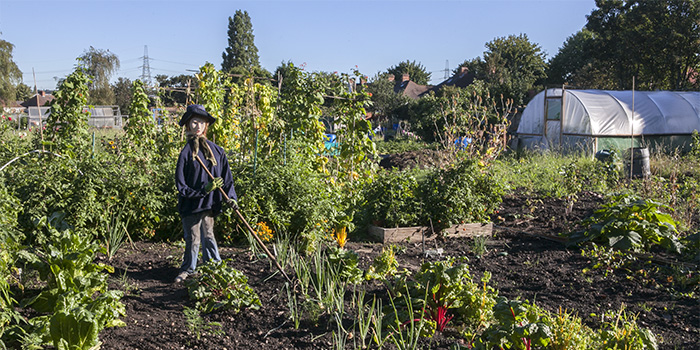 Other suggestions from us to minimise risk:
Come by car/motor-bike or scooter, or better still, get some exercise and walk or cycle to the site – don't use the bus
Wear gloves to unlock and lock the site gate, toilet doors etc
Bring your own towel and soap or sanitiser for use in the toilet
Bring sanitiser/wipes to use before and after touching anything communal
Clean coins and notes before use when you come to buy items from the Stores
A final word, yesterday we went to our plot to sort out things to burn – it being near the end of March, so not much time left. It was so peaceful, no queues, no panic-buying, no supermarket shelves emptied of fresh food, and lots of time to plan and plant for summer fruit and veggies. Can't wait!
More updates in future about how we can keep in contact – using WhatsApp for example, or sharing seeds and plants – at arm's length. Any ideas – get in touch, use Contact Us or WEGA Members – Members Forum.
For more advice following the lock down, have a look at: http://www.gardenersworld.com/how-to/grow-plants/coronavirus-can-I-still-go-to-the-allotment/