Members at Black Pit Lane site have been shocked and saddened this week at the sudden and unexpected death of Graham Smith. A local man living in the flats next to the site, Graham has been a familiar figure on the site since 2012. Initially he came along after retiring (he worked for British Steel) to put his varied practical skills to work in improving and maintaining the site, then in 2014 he took on a plot and made it into a garden with a pond and roses.
A modest and private man, Graham has worked tirelessly on the site and a lot of people probably don't realise how much he has contributed over the past few years, even when arthritic pain interfered with his mobility. He hated to see resources wasted and was a brilliant recycler, getting all sorts of materials from people and companies who were about to throw them away. Then he would re-use them to mend and paint fences, repair and paint disused sheds, help his site neighbours with putting up sheds and other structures, and often help them with projects outside the allotments.
On the site, he could be relied on to have a go at anything which needed doing. He did tree surgery on some of the mature trees round the edges. A qualified tree surgeon once commented "He has done an excellent job, I couldn't do a better one myself". He sorted out malfunctioning locks. He made paths. He did work in the communal shed, and maintained and took responsibility for cleaning the toilet blocks until a month ago. He kept vacant plots tidy, strimming them when they became overgrown, and generally kept an eye on what needed doing to look after the site.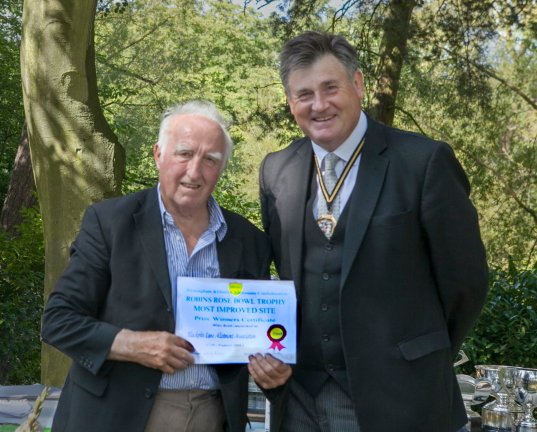 In 2017, Black Pit Lane was awarded a city-wide trophy as the most improved site in Birmingham, presented to Mick Merrill, the WEGA Chairman at the Birmingham Allotments Show at Cannon Hill Park and also a plotholder at Black Pit Lane. Graham's role in the site improvement can't be overstated.
Since taking on the WEGA Secretary role, I have come to appreciate Graham's involvement and care, not just for his own site. Last year, I told him that we could really do with plot numbers for all the sites – with 185 plots – because it was a problem for plotholders as well as me when few were on display. He got stuck in and provided numbers for all the other sites – with recycled materials!
Here are a selection of images from his plot.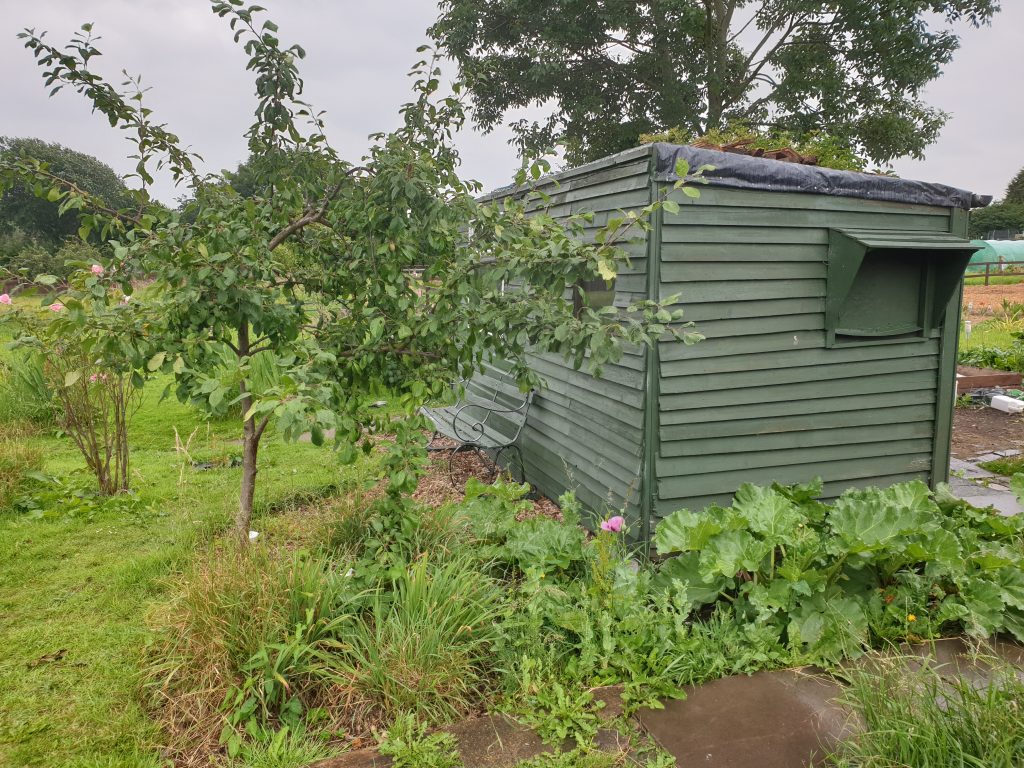 Graham wasn't just a one-trick pony – he kept the site's cat population happy with food and TLC, and had a life-long interest in railways. In recent years, he was working on a long-term project, putting together a photographic record of the disused Whitacre-Hampton line and Maxstoke station, Coleshill.
Murphy the cat waiting to be fed. Unfortunately Graham will not be there to feed him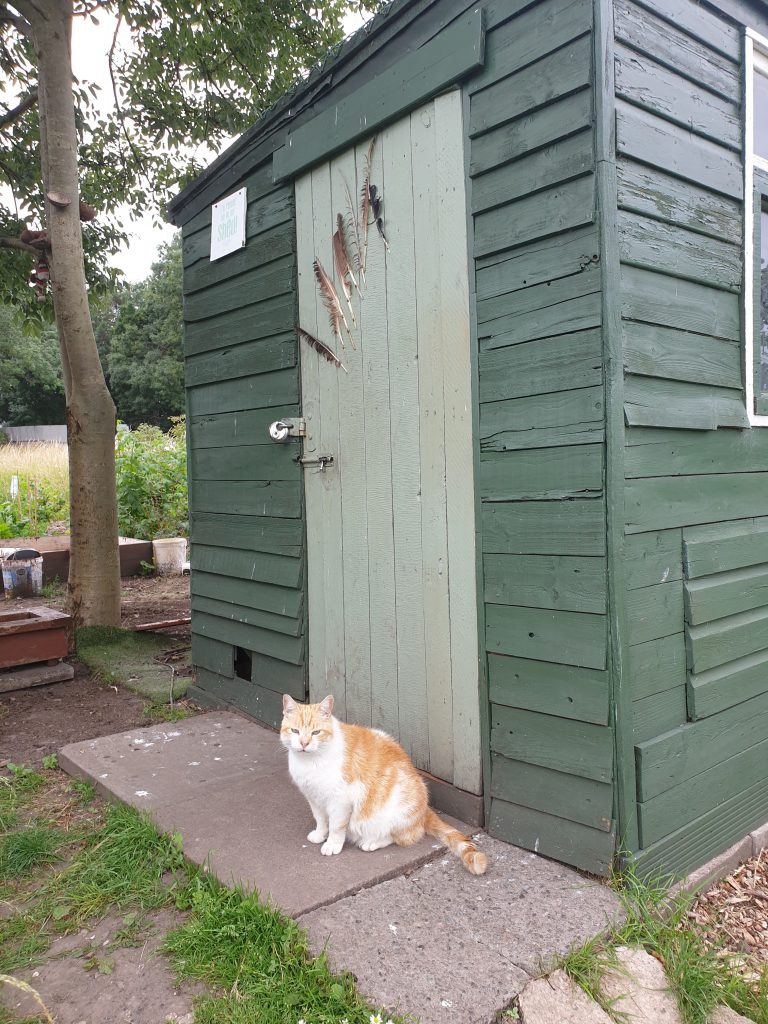 Graham was 71 when he died and is survived by his sister Annette.
What a gem! Graham was someone who just kept giving, a kind and appreciative man. We shall miss him lots.